Kardemimmit Public Performance: Sidney & Lois Eskenazi Hospital
March 23, 2018 @ 8:30 am

-

9:15 am

EDT

Free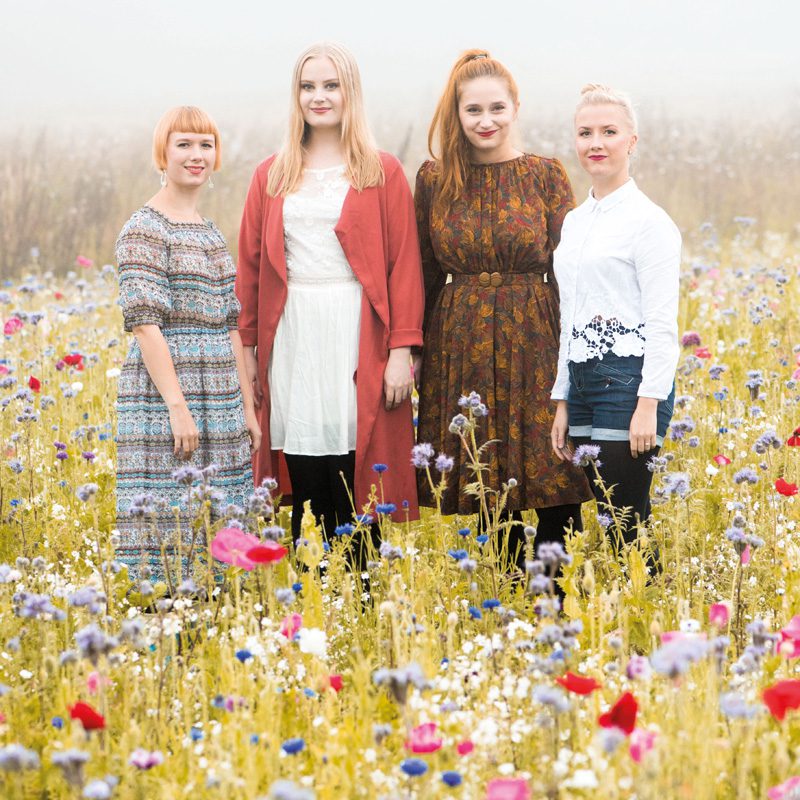 Friday, March 23   |  12:30-1:15 pm  |  Sidney & Lois Eskenazi Hospital
Eli Lilly and Company Foundation Concourse (lobby)  |  720 Eskenazi Ave, Indianapolis, IN 46202
FREE + Open to the Public
Parking is available on the Eskenazi Health campus in the Eskenazi Health Parking Garage, which is accessible from Eskenazi Avenue.

Enjoy the women of Kardemimmit as they sing and play the Finnish national instrument – the kantele, which is similar to a zither or dulcimer. The quartet has mastered both the 15-stringed and 38-stringed kantele, producing the distinctive sounds made by the plucked acoustic instrument that blends with delicate, tight vocal harmonies in a style of singing known as "reki." The standout contemporary Nordic ensemble – composed of Maija Pokela, Jutta Rahmel, Anna Wegelius, and Leeni Wegelius – writes music for their voices and instruments, a new folk music rooted in Finnish tradition. Lotus fan tip: Listening to Kardemimmit on disk or in video is one thing; their powerful live performance is simply remarkable.
This program is made possible in part from the generous support of the Eskenazi Health Foundation.
SaveSave