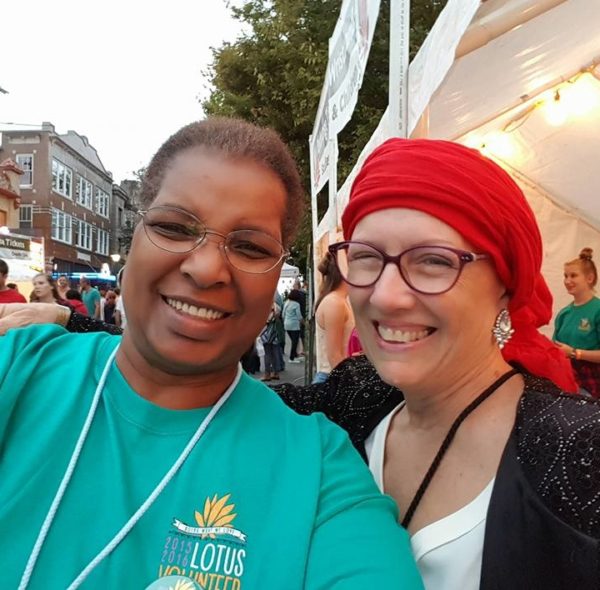 Employment and Internships
Applications are reviewed on a rolling basis until the position is filled; however, please see individual postings for dates and deadlines for priority consideration. Questions about the application process should be directed to HR@lotusfest.org.
Lotus operates with a very small staff, but there are many ways your time and talents can help bring the world to our community.  Lotus is always seeking volunteers to assist with bringing our mission to life — please review our list of current volunteer opportunities to see how you can get involved with a program, event, or behind the scenes.
The Lotus Education and Arts Foundation is an equal-opportunity employer and does not discriminate in employment and personnel practices on the basis of race, sex, gender, age, handicap, religion, national origin, sexual preference, or any other basis prohibited by applicable law.  Lotus adheres to an At-Will employment policy.
Internship and Practicum Opportunities:
Please click through on each description for more details and application instructions.
Lotus internships and practicums are unpaid but are often eligible for university credit; options vary by department.  Please consult with your faculty advisors to determine eligibility.  Opportunities may also be undertaken on a volunteer basis.
Other Projects
Lotus also works closely with many Indiana University schools and departments to create ad-hoc practicum, internship, and project opportunities for students, based on Lotus needs and student areas of interest.  If you are interested in a project with Lotus, please send a statement of interest and resume to HR@lotusfest.org.
Please also review our list of current volunteer opportunities to learn more about other ways you can get involved with Lotus.