Radha Lakshmi: Community Workshop, Vibe Yoga: "Creating Sacred Spaces with Mandalas & Kolams"
April 4, 2018 @ 7:00 pm

-

8:30 pm

EDT

Suggested Donation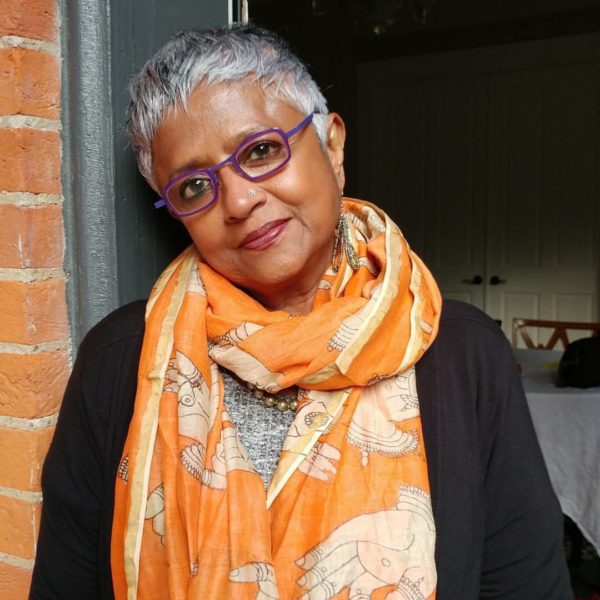 Wednesday, April 4  |  7:00 – 8:30 pm
Lotus Blossoms Community Workshop: "Creating Sacred Spaces with Mandalas & Kolams"
Vibe Yoga  |  1705 N. College Ave., Bloomington, IN 47404
Ages: 15+
Advance registration required:  Click here to register now  (must create an account)
Suggested donation: $10-$20. Please bring CASH or a CHECK made out to Lotus Education and Arts Foundation to support Lotus Blossoms Educational Outreach programS.
About the artist: Radha Lakshmi
An interdisciplinary artist, Radha Lakshmi's contemporary works of art emerged from the 'Feminine and Earth' and women's ritual arts from South of India. Radha graduated summa cum laude with a masters of fine art from the University of Wisconsin and magna cum laude with a bachelors of fine art from the Art Academy of Cincinnati. Her span of experience and content reaches from the Folklore traditions of Southern India to the Indigenous Art of Northern Territory of Australia and  to traditional and contemporary printmaking.  Lakshmi currently lives in Cincinnati and teaches 'Creating Sacred Spaces' workshops through art and meditation for children and adults.
Activity info:
Join us for a 'Mandalams' workshop with Lotus Blossoms artist Radha Lakshmi. We will create Mandalams—the combination of a mandala and kolam—using stencils, rice flour, sand, and flower petals. Participants will receive all instructions and materials needed to partake in this creative process focused on mindfulness. No art experience is required.
What are mandalas and kolams? Mandala comes from the Sanskrit language meaning circle, a container, filled with energy. A kolam is made up of geometric designs, dots, circles connected with curved lines using rice flour and stencils.
This creative art form has beauty, essence, harmony, and energy. Creating ephemeral Mandalams using symbols from nature, is delightful, beautiful, healing, therapeutic, relaxing, reflective, centering, educates and brings people together as we revisit that place of peace within. When we create a Mandalam, we are creating a personal symbol that reveals who we are at that moment.
Radha Lakshmi is brought to Lotus Blossoms in partnership with Vibe Yoga,  IU Arts and Humanities Council/India Remixed Festival and the IU Eskenazi Museum of Art.