Indiana will celebrate its 200th birthday in 2016. As part of the statewide Bicentennial Celebration, the Traditional Arts Indiana traveling exhibit "Indiana Folk Art: 200 Years of Tradition and Innovation" celebrates Indiana's rich culture and heritage by highlighting the work of four master artisans dedicated to the diverse traditional art forms found in our state:  Viki Graber (Basket Maker), Larry Haycraft (Hoop Net Maker), Casey Winningham (Limestone Carver), and Fr. Jerome Sanderson (Icon Painter/Wood Carver).  In addition to informative panels and ongoing artisan demonstrations, the exhibit also features workshops with each of the artisans at the Open Air Pavilion throughout the day. Lotus is proud to partner with Traditional Arts Indiana through the Indiana Bicentennial Commission that commemorates the history and future of arts and culture in the state. The exhibit's appearance at Lotus in the Park marks one of the state's first Bicentennial events.
Traditional Arts Indiana
http://www.traditionalartsindiana.org/
Info: http://www.indiana2016.org/news/traditional-arts-indiana-to-create-travelin…
.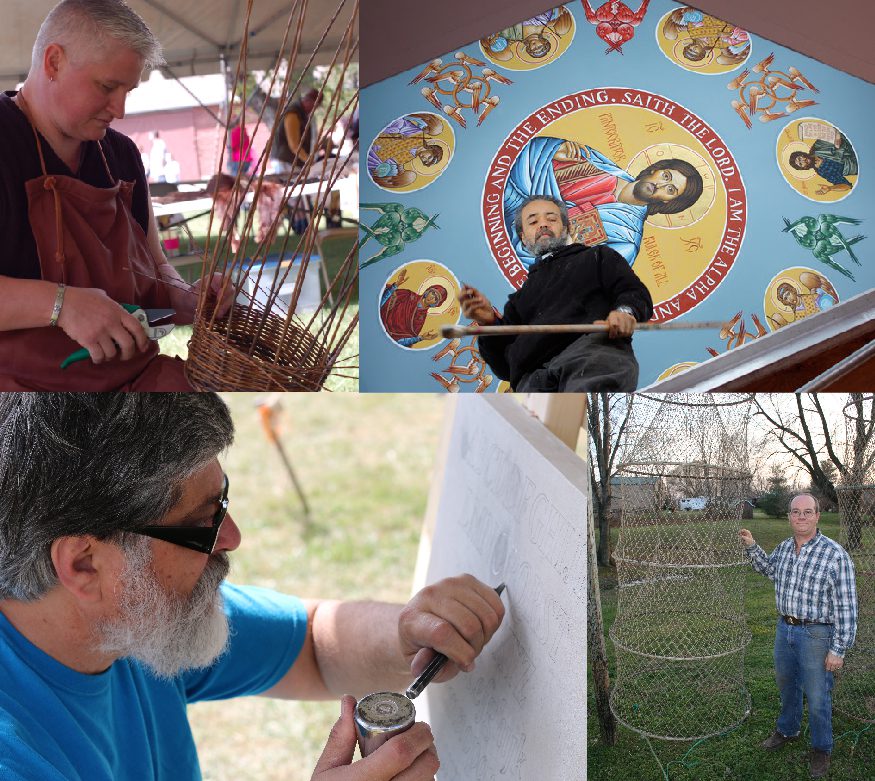 Saturday, Sept. 26
Lotus in the Park, Open Air Pavilion
Traditional Arts Indiana Bicentennial Artisans Demonstrations and Talk Backs
1-1:30pm Viki Graber (Basket Maker)
2-2:30pm Larry Haycraft (Hoop Net Maker)
3-3:30pm Casey Winningham (Limestone Carver)
4-4:30pm Fr. Jerome Sanderson (Icon Painter/Wood Carver)
Images courtesy of Traditional Arts Indiana and Fr. Jerome Sanderson
---