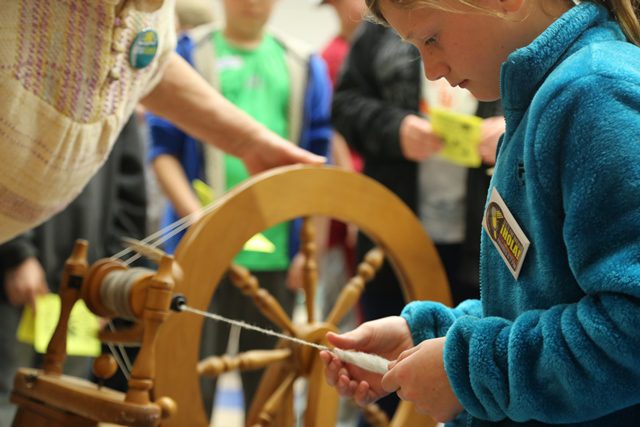 Lotus Blossoms


WORLD BAZAAR
The Lotus Blossoms World Bazaar is a free multicultural arts and education event for kids, families, and community members.
Volunteers from the Bloomington community (and around the world) present arts, music, language, and international crafts that let attendees get their hands on the world with more than 30 vibrant, high-energy activity stations. Grab your passport at the door and go! Visit our Facebook photo albums for snapshots of Bazaar fun.
The Friday edition of the Bazaar is open only to area 4th-graders, but Saturday's Community Day is free and open to the public. If you are interested in having your school participate in Friday's students-only Bazaar (offered free to schools), contact Lotus Executive Director Tamara Loewenthal at 812-336-6599 or tamara@lotusfest.org.
Created in 1996 with the help of area teachers, the Lotus Blossoms World Bazaar has become a tradition in Monroe County schools — public, private, and charter — as well as in our community.
The World Bazaar is generously hosted at Fairview Elementary School, located in Bloomington at 500 W 7th St.
SaveSave
SaveSave
SaveSave
SaveSave
Your contributions, large and small, make our work possible. When you donate to Lotus, you commit to helping foster the love of the diversity of the world's cultures in South Central Indiana. There are many ways to donate to Lotus. Click "Donate" for more information.
Stay in the loop, subscribe to our